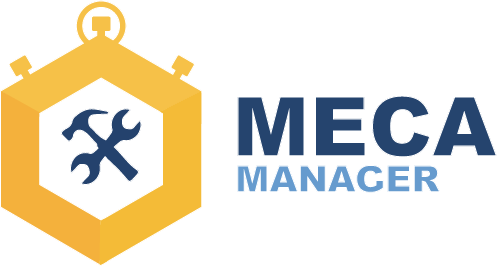 MECAMANAGER IS YOUR PROVEN SOLUTION FOR AFTER SALES MANAGEMENT

WHY MecaManager Automotive Software?
MecaManager by Crystalean is the only automotive software tool on the market that helps dealerships like yours with the visibility and adaptability you need. This workshop software helps you understand the productive time you have, find where time efficiency can be optimised and transform dead time in chargeable hours.
Service software helps maximise the potential of your automotive business, with features that streamline operations. Not only that, but you'll keep customers happy with your smooth, hassle free service. More satisfied customers result in more repeat business.
MecaManager provides workshop planning tools and support to the after sales management process to increase your Customer Satisfaction Index by delivering a service on time, in budget and keeping your customers informed. MecaManager is the only workshop software you'll ever need to increase productivity, efficiency and customer satisfaction.
Digitise Your After Sales Service and Workshop Planning
SAVE AN HOUR PER DAY PER TECHNICIAN WITH SPECIALIST WORKSHOP PLANNING
Productivity and CSI (Customer Satisfaction Index)
+15% overall productivity
+22% on customer upselling
Receptionists can book services
Digital dashboards eg Workshops, Reception.
Customer portal with an online booking system for workshop planning
Mobile tracking for customers to see status, work and contact details
Detailed Video Animations to explain service requirements
Check out the MecaManager Workshop Software in Action
Service Software That Benefits Everyone
CUSTOMER
Live service updates
Educational videos
Customer portal
Courtesy vehicle
Process management
Increased customer satisfaction
SERVICE MANAGER
Productivity increase with workshop planning
Staff management
Increased upselling
Service software overview dashboards
Streamlined operations and higher efficiency
More visibility of work and resources planning
TECHNICIAN
Situational awareness with automotive software
Roster flexibility
Smoother work flow
Better parts management
Higher productivity
RECEPTIONIST
Booking management
Access to up to date customer information
Support account and upselling
After sales management software
Higher levels of customer satisfaction
REDUCE THE AFTER-SALES SERVICE CYCLE
After sales management software helps from booking an appointment to vehicle restitution
OPTIMISE PROCUREMENT AND INVENTORY PROCESSES
Service software optimises pre-picking with better visibility of resources
AFTER SALES MANAGEMENT SOFTWARE INCREASES PRODUCTIVITY
Work smarter and more effectively thanks to better workshop software planning
OPTIMISE CUSTOMER SATISFACTION
Automotive software automates communication with the customer, increasing return business
Let's Schedule your Free Demo with MecaManager today
Address:
Brisbane, Queensland